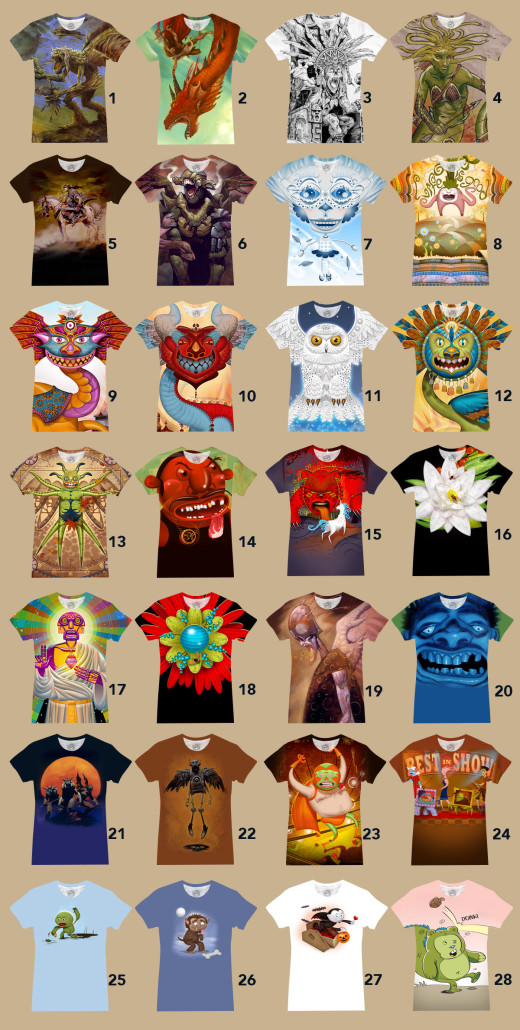 I am happy to announce that the crowdfunding campaign for my Acrylic Painting Technique DVD reached its funding goal 22 hours after it went live. This has exceeded all my expectations and I couldn't be more humbled by the response I've received.
The campaign still has 27 days left, so there is plenty of time for others to get involved and get in on the action. A pledge of only $20 gets you a digital download of the 4-hour long painting technique video I will be creating, while a $35 pledge gets you the physical DVD, a bonus DVD that contains another 4 hours of footage, an exclusive mini art print, and the digital download.
I've just added two exciting add-ons to the campaign as well. One add-on is a digital download of my sold out Monstrosity sketchbook for only $10. The other add-on is the ability to purchase a T-shirt or T-shirts for $40 each that feature select pieces of my artwork. There are 28 designs to choose from and the T-shirts come in both men's and women's sizes/cuts.
Please take a look at my Kickstarter campaign and consider pledging to it. Please spread the word to your social media circles, friends, family, or anyone you think might be looking to advance their painting skills.
I'll also be announcing an exciting stretch goal very soon!
Cheers,
Jeff