You've attended more workshops than any artist I know. What should artists keep in mind when attending a workshop?
Be open to the instructor's process while in class. Then take away what works for you in your process after the class. The painting you work on after the class will reflect all the new skills you've picked up, even if the piece you created in class felt like a failure. You'll be ready for a few ideas or skills to add to your current level. Don't worry about not getting everything all at once. Be happy to fill a jug at the waterfall rather than trying to capture the entire waterfall at once.
© Wizards of the Coast, Inc. All rights reserved.
You were a successful designer before you began working in the fantasy art field. What about your previous life has helped you become a better illustrator?
Working with clients was the best skill set that helped me as a freelance illustrator. Having to run your own business without the high mindedness about creating art or just being an artist made it much easier to marry the two together. The starving artist caricature is a new character in the history of art-making as a business. And it's the first one all artists should remove from their mindset. Time management was another key asset to bring along with me, although, while building new skills, I had to greatly expand my expectations to complete a job than I had previously. The combination of my skill sets opened up other lines of passive income and freelance opportunities.
© Aaron Miller. All rights reserved.
You've done lots of teaching through your own workshop, being a guest instructor at art schools, and of course our Illustration Intensive. What is it about teaching that you find so fulfilling? And what do you find most challenging about teaching?
I love seeing someone understand the process and how it opens up their creative world. I enjoy dispelling the myths of process.
The most challenging situations can be conveying the amount of time needed to achieve certain goals. And there's always overcoming the "impostor syndrome."
© Aaron Miller. All rights reserved.
What mentors, books, or philosophy has helped you along your artistic journey?
The books that help and are worth turning to are any James Gurney book for illustration. The Richard Schmid books are great for plein air and figurative work from life. The Andrew Loomis books will be evergreen as well.
The artists that have impacted my illustration life the most have been instructors at workshops, as I took so many of them. The one instructor that made me really see how to instruct is Dan Dos Santos. The mentors who shaped me came in the form of the online groups that have led to lifelong friendships. Illustrators that are a few years ahead of me in experience took me in and opened themselves up with their experience, guidance, and critique.
© Aaron Miller. All rights reserved.
Do you have any current or upcoming projects that you can tell us about?
Currently I have a Patreon project that rewards patrons with gaming tokens but is a platform that will be giving me the ability to shape a new project I have created based on the four fantasy-based elements. I should have a process video in the planning stages this year as well.

View my Patreon page here: https://www.patreon.com/aaronmiller
© Wizards of the Coast, Inc. All rights reserved.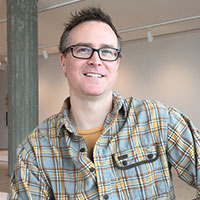 Aaron Miller is an award-winning, world-renowned fantasy artist and illustrator whose richly painted illustrations have graced such brands as Magic: the Gathering, Star Wars, and Dungeons & Dragons. Companies that feature Aaron's work include Wizards of the Coast, Blizzard, Fantasy Flight Games, Sony Online Entertainment, Mercury Retrograde Press, Catalyst Games, Posthuman Studios, and Alderac Entertainment Group, among others.
Aaron's oil and digital work has earned numerous accolades and awards. His art was included multiple times in the fantasy art field's prestigious publication, Spectrum: The Best in Fantastic Art. Aaron was MileHiCon's 2013 Artist Guest of Honor and Best Color Award Winner. GenCon, the world's biggest gaming convention, bestowed him with honors two years running: 2013 Best in Show and 2010 Juror's Choice Award.

Learn more about Aaron at: